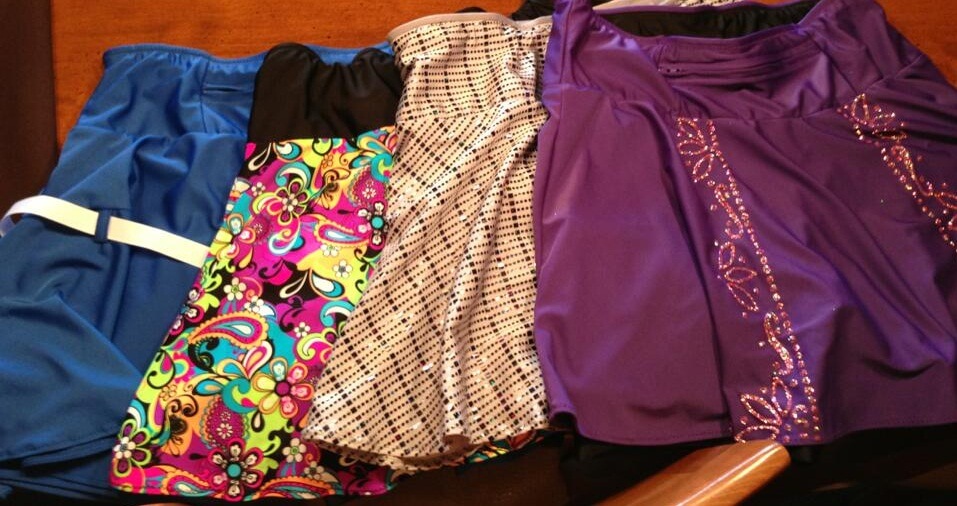 *** UPDATE 9/14/2013 – 3PM PST.   I have conducted the drawing (yes, I know – it's three hours behind.  Will blog about that later).
Please check the result here .
CONGRATULATIONS for all the winners!   ***

*** UPDATE 9/13 – 12PM PST:   Please do 

NOT 

mark your donation 

ANONYMOUS

 if you are purchasing the raffle as I have no idea who you are to enter your name to the raffle .    If you marked your donation with anonymous by mistake, please contact me ASAP so I can note your name.  See the detail here ***

*** UPDATE 9/11 – 8:30PM PST:  SparkleSkirts informed me today that they are going to sponsor

ADDITIONAL SKIRT

to give away!  Which will make

FOUR

happy winner!    From the bottom of my heart — thank you very much for supporting the cause that I believe in.
Sparkle On! ***
As part of my continuous fundraising for Leukemia & Lymphoma Society, I am giving away 3 (three) of ANY Sparkle Skirts products to three winners via raffle.  The winners can tell me which one they want, what size and I'll purchase them and have the product mail directly to you (to the address listed on donation information).  Sparkle Skirts made SUPER awesome running skirts.
For the record, I am not employed by them or being paid/compensated by any means to write about their product.   I'm their die-hard customer, love their products and used it myself for many of my races.  Their running skirt is very functional, not only cute and flattering, but have two large pockets on the side, one zipper pocket in the front (or back) and do not chafe or ride up (used the skirts during two marathons so far).
To purchase the raffle entry — please visit my fundraising site at http://pledge.yannirobel.com.   Raffle entry is $5 for one entry, or $20 for 5 entries.  To identify the raffle entries — please put SPARKLE ON! at the message so I know this is a raffle purchase.   ALL proceeds will go directly to Leukemia & Lymphoma Society (I will not accept cash/check for raffle entries — please purchase directly via the fundraising site).     I will send you an email shortly after to confirm your entries.   Please note that I will not publish or share your information with ANY party (other than Leukemia & Lymphoma Society since you are donating directly to them and they need your information).
The drawing will be held on Saturday Sept 14, 2013 at 12pm PST using Random Picker Generator
Gentlemen — if you have a lady runner in your life, this would be an AWESOME surprise on top of the great cause you'll be participating!  Don't let 'I don't wear running skirt'  stop you for participating!
Sparkle On!